---
Full Album show of April 16, 2020
Album: SOUND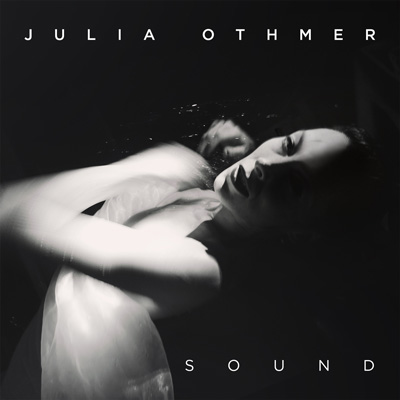 "The best way to explain Julia would be if Norah Jones, Tom Waits, Billie Holiday, and Lyle Lovett had a musical orgy and let you watch behind a curtain of burning lace and a whiskey waterfall. I'll bring the unltered cigarettes, you bring your soul." - Out of Print Magazine
Julia Othmer is a "captivating" piano-playing singer/songwriter known for her energetic live performances. Her second full-length studio album "SOUND"was released in April of 2019 - the result of a collaboration with UK-based producer/composer James T Lundie. "SOUND sounds so good" writes Elmore Magazine, it has "stunningly sophisticated and dramatic architecture" and is "spellbinding and visceral." Lauded music writer Tim Finn describes SOUND as a "self-made record with a big-label sound… rich in space and soaring dynamics and rife with layers and textures and melodies and grooves."
The album's rst two singles – "Purple and Gray" and "Hungry Days (Make Me Feel)"- have reached over 275,000 views on YouTube and been played on over 100 radio stations around the world. Chart highlights include Pop Radio UK #1, Big Indie Giant (South Africa) #3, UK Independent #6, and Radio VGR (UK) #2. "Hungry Days (Make Me Feel)" was featured on Japan's #1 radio station " and highlighted as a "Top 3 Indie Videos" by InterFM host Mike "In Tokyo" Rogers.
Tracks from Julia's critically acclaimed debut album, oasis motel, are featured on numerous shows including Witches of East End, Switched at Birth, The Lying Game, Army Wives, and DeGrassi: The Next Generation. Her songwriter accolades includes awards from the Billboard World Song Contest and the International Songwriting Competition. She has shared the stage with Sarah McLachlan, Emmylou Harris, Heart, Regina Spektor, Amanda Palmer, Lisa Loeb and John Waite. She supported The Alarm on all dates of a recent UK tour.


---