KUL
---
Featured Artist of Oct 19, 2020
with the song: Party At The Whitehouse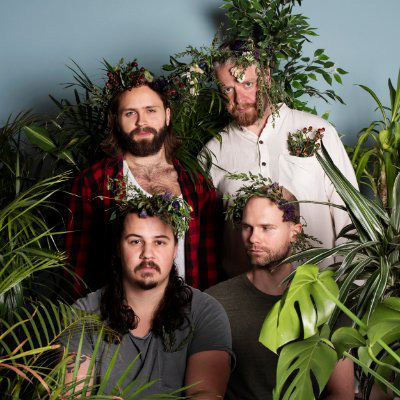 Artist's Biography
Los Angeles, CA. - KUL is the Icelandic rock band composed of four veterans of the Icelandic rock scene with a new single "Party At The White House". The song is written as a form of commentary on Donald Trump and his presidency.
KUL formed in Reykjavik in 2018 by Heidar Örn Kristjansson (of Botnledja) on lead vocals and guitar, Helgi Runar Gunnarsson (of Benny Crespo´s Gang) on lead guitar and backing vocals, Halfdan Arnason (of Sign) on bass and backing vocals and Skúli Gíslason (of Sign) on drums.
Kristjansson says, "Party At The White House" is a rock song that is upbeat and catchy and you can sing and dance to it while soaking in the seriousness of the lyrics. It's also an anthem to the party that's going on in the white house right now."
"Party At The White House" was recorded in Iceland, but mixed by Mark Needham (The Killers, Imagine Dragons, Blue October) and mastered by Stephen Marcussen (Nirvana, Prince, The Rolling Stones) in the USA.


---
Notes for the artist
: This page will always be here under your name in "
Featured Artists"
You can al
ways send us an updated Bio using 'CONTACT' on Menu at the top of page.
---

© LonelyOakradio.com