Kelsie Kimberlin
---
Featured Artist of May 1, 2021
with the song: Hazy Day


Artist's Biography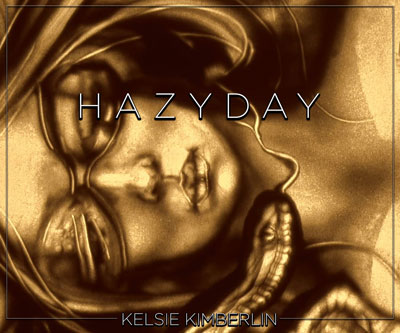 Kelsie Kimberlin, who has stepped into the music world with an accelerating success, has recently released her new single 'Hazy Day'. Kelsie shares about her new song: "My world, like everyone's lately, is a bit crazy yet I find solace in my relationships with family and close friends. Hazy Day is about the comfort and love I find with someone very special.
When I am having a rough day or having trouble coping, that special person calms me down and lets me know that everything is going to be ok.
"Soma medicated" comes from Aldous Huxley's famous novel, "Brave New World," where people are given "soma" to keep them happy and satisfied no matter what." 'Hazy Day' is Kelsie's fourth release since June 2020, and her previous releases, 'Lobotomy,' 'American Guns' and 'Dancing Hearts' have received critical acclaim and millions of views on YouTube.



---
Notes for the artist
: This page will always be here under your name in "
Featured Artists"
You can al
ways send us an updated Bio using 'CONTACT' on Menu at the top of page.
---