---
Lacy J. Dalton
---
Featured Artist of June 17, 2019
with the song: It Takes An Earthquake Sometimes, Scarecrow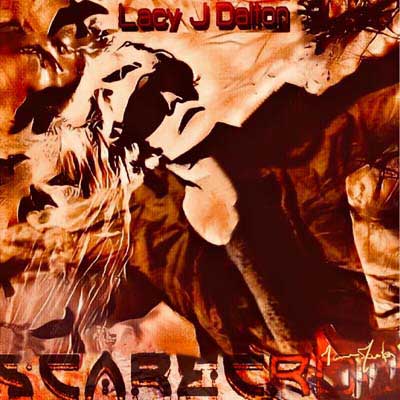 Her hit records are legendary million-airplay cuts: 16th Avenue (the Anthem for Nashville songwriters was voted one of Country's Top 100 Songs ever by Billboard Magazine), Crazy Blue Eyes, Hillbilly Girl with the Blues, Takin' It Easy, Everybody Makes Mistakes, and the worldwide hit Black Coffee. In March 2017 Lacy J Dalton was inducted into the North American Country Music Association International Hall of Fame, and in 2018 she was nominated for a Lifetime Achievement Award. Her 2006 album Last Wild Place Anthology went #1 on the World Independent Chart, and a year later went #1 on the American Western Music Chart. In 2019 that same album was awarded the Pete Huttlinger award for Music Excellence by Strictly Country Magazine and the Spirit Awards.
In 2019 Lacy released a 4 song EP titled Scarecrow. When hearing the title song, her good friend Reverend Barbara Ann Fletcher remarked "that song makes you a whole new you, and it makes me a whole new me." And that's exactly the response Lacy was hoping for.
In addition to her musical career, Lacy has been involved in various service projects through several charitable organizations – namely, the Let 'em Run Foundation which she co-founded, William James Associates Arts in Corrections, and Rotary International.

---
Notes for the artist
: This page will always be here under your name in "
Featured Artists"
You can al
ways send us an updated Bio using 'CONTACT' on Menu at the top of page.
---

© LonelyOakradio.com