Landspeeder
---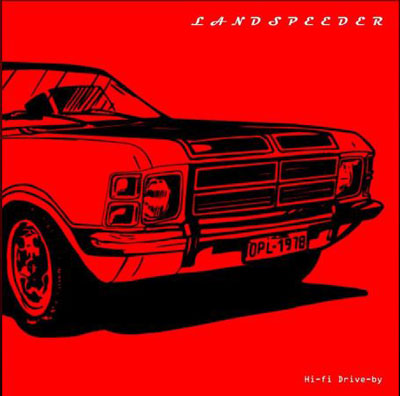 Featured Artist of November 12, 2019
with the song: Hi-fi Drive-by

The story starts twice:
The first time: four blokes in different corners of the UK in the early 1990s, three in music, one in the arts. It's a tedious litany of bullshit, mistakes and playing in b-list indie bands, minor hit records, more-famous friends, abject failures and stories to tell privately; you don't need to know or care.
The second time: In 2014 a post-retirement-from-music no-pressure hobby band goes horribly wrong and this... this... howling creature... emerges from its grave, demanding to be heard. Remembering what it was once about and making it happen again. This time it's bigger, better, vibrant and alive; it simplywill not die.
Digging up garage bands from the '60s, uk punk from the '70s and nailing it back onto the dirty end of Britpop where it began for them...
Andy, Andy, Dave & Sid are: LANDSPEEDER.



---
Notes for the artist
: This page will always be here under your name in "
Featured Artists"
You can al
ways send us an updated Bio using 'CONTACT' on Menu at the top of page.
---

© LonelyOakradio.com