---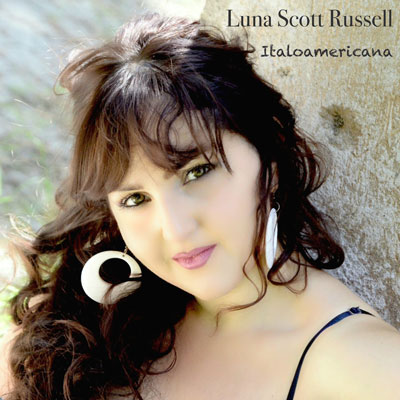 Full Album show of January 28, 2020
Album: Italoamericana

LUNA SCOTT RUSSELL is an Italian-American songwriter.
She spent her performatives years in the USA, into American musical, grew up listening to the greatest artists of the 50's and 60's (The Beatles, Carly Simon, Burt Bacaharach, Dionne Warwick, Lisa Stanfield, Sade and Natalie Cole) Main inspiration for her music, prompting her to begin writing and composing. Thanks to her background on stage, she has gained personality in live shows.
Album's Title Italoamericana
About the Album
So now.. I'm here to introduce you my album called italomericana avaible in all main digitla stores, a romantic pop country sound where the lead track that means a lot to me its called"Gone with the wind" and exactly as a windy power I yearn to honor our mother nature keeping high the hopeness to make a change human being souls for a pure world.
Dear listeners hope you everybody there enjoy the the music.


---