Mark Remmington
---
Featured Artist of May 18, 2021
with the song: Going Out of our Minds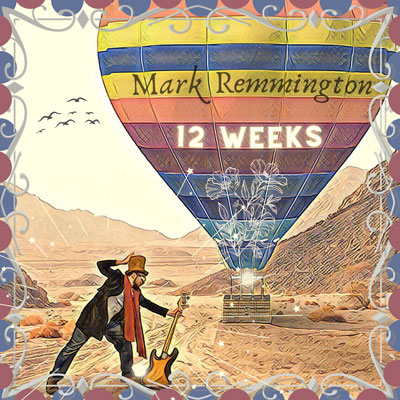 Genre: Indie Rock

Artist's Biography

With a prior career as guitarist for hire playing on chart topping records performing as both an established studio and touring musician, Mark Remmington has form. He is now striking out as a songwriter for the first time.

"Lockdown life was hard. I, like many others, found myself in a very dark mental space. I decided I would write, record, master a song every week for 12 weeks in an effort to fix my head...It worked! and this collection of songs are the results"

Debut album "12Weeks" is a collection of Alt. Rock and Indie Folk songs reflecting on lockdown life, love, loss and family. Full released as an album on June 9th 2021.



---
Notes for the artist
: This page will always be here under your name in "
Featured Artists"
You can al
ways send us an updated Bio using 'CONTACT' on Menu at the top of page.
---

© LonelyOakradio.com