---
Full Album show of Aug 18, 2020
Album: Savoury-Toothed Tiger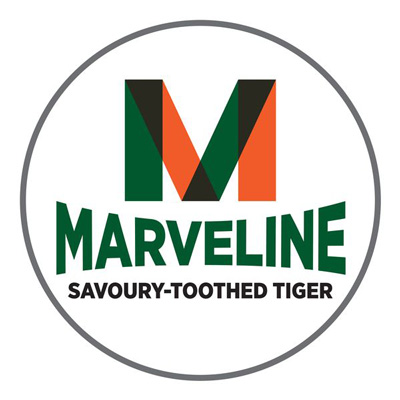 Artist's Biography:
Marveline is the solo project of Pete Marley, who has played in many Sydney bands including The Nature Strip, Warmer, Distant Drum and Fallon Cush. Marley is a bass player in most of these outfits, but also writes, records, produces and plays guitar and keyboards (quite badly).
Marley loves what used to be called pop music - with guitars and melody to the fore - but has equal love for all kinds of musical genres. These different loves are reflected in the broad range of styles on the new album.
About the Album:
Released May 2020 - Alternative, Indie-pop. indie-rock.
Pete Marley is one half of the song-writing duo behind Sydney's retro-pop masters The Nature Strip, who released three albums and two EPs from 2013 to 2018. That band's on an extended hiatus, and Marley needed to release the other tunes he'd recorded in his studio The Peppermint Lounge over the years, so Marveline was born.
It's an eclectic collection. From the pulsing synth-rock of Monkey Mind, via the guitar riffery of Turpentine to the Bhutan-inspired Magic Umbrellar, with a detour to the sweet acoustic menace of Go To Sleep, Savoury-Toothed Tiger ranges happily across the blurry boundaries of rock, power-pop & atmospheric instrumentals.
The mix of electronic textures with electric guitars might bring to mind The National or even Radiohead, while the rock and melody points towards the likes of Swervedriver or Even.
Backseat Mafia recently said:
"Marley's writing style and vocals could be described as a whimsical mix of XTC, The Beatles and Syd Barret. All with a dash of theatre and laconic Australian humour. And yet despite the sparkle, there is an identifiable rougher edge with a touch of grit. Opening track 'Gonna Get Myself a Demon' is a prime example – raw guitars, Marley's sardonic delivery and doo-wop backing. It's exuberant and playful. 'Turpentine' is a stand out track – there are elements of fellow Australian bands You Am I or Died Pretty with its garage rock rumble of guitars. Marley has an ear for melody – anthemic and cinematic choruses that stick like super glue."
Marley played pretty much everything on the album, with the exception of live drums, the occasional guitar solo and those high backing vocals. There is a band, and maybe there'll be a chance to play these tunes in 2021.


---