---
Full Album show of Aug 1, 2020
Album: Flight for Freedom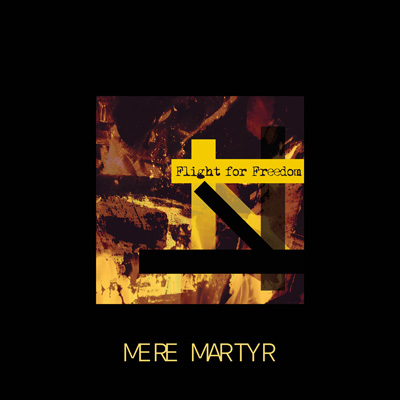 Artist's Biography Formed in 2019, Mere Martyr are a London based Trip Hop / Jazzhop duo featuring Stephen Good on Production / Guitars / Programming and Keys and Meridyth Dickson on Saxophones and Woodwind.
Inspired by UK Trip Hop artists including Portishead and Massive Attack, Mere Martyr fuse electronica, hip hop, jazz and alternative rock.
Saxophonist Meridyth Dickson, inspired by her jazz heroes Cannonball Adderley, Dexter Gordon and Ronnie Cuber, adds an extra dimension to the music beyond the programmed beats, guitars and synthesizers. Producer / Guitarist Stephen Good has been producing and engineering bands and artists across the world for over a decade and now also lectures Music Production at London Metropolitan University.
The duo released their debut album Flight for Freedom in July 2020, available on all streaming platforms or for download on Bandcamp.
About the Album: Released on 24th July 2020, Flight for Freedom is a saxophone and guitar heavy trip hop instrumental album composed and produced by London duo Mere Martyr.
The album was written in early 2020 and then fully recorded during the Covid-19 lockdown, featuring remote recorded drums performed by Moyano el Buffalo.
The album demonstrates emotive themes and takes the listener on a journey of hope and optimism hinting at the duos influences including; trip hop acts such as Portishead and Massive Attack, alternative bands such as Morphine and Comet is Coming and jazz and blues players like Cannonball Adderley.


---