Mone
---
Featured Artist of June 23, 2020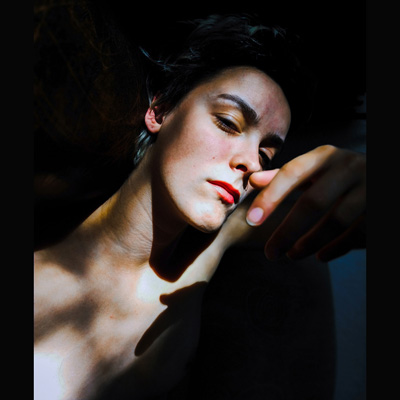 with the song: Crocodile Kisses

Gut-wrenching, mesmerising performances drenched in authenticity. Mone provokes and soothes in the same breath. Her thought-evoking subjects – muses, lost loves, power struggles, morality and sex – all convalesce on stage in deep primal self-expression. The honesty, range and command of her performances induce a spellbound state, carrying audiences along in a are of darkly cutting but tantalising melodies.
Each song seems to compel an examination of the sweet and vicious sides of the self, at odds and wholly together in the same step - in a dance, in love and at war. Mone arrived on the Dark Folk scene in Berlin in 2017, making a name for herself as one to watch, before returning to her home, the Netherlands, to complete Art School.
Upon returning to Berlin in 2019 she was signed by newly founded The Famous Gold Watch Records. Mone is currently recording her debut album, Crocodile Kisses, set for release in 2020.



---
Notes for the artist
: This page will always be here under your name in "
Featured Artists"
You can al
ways send us an updated Bio using 'CONTACT' on Menu at the top of page.
---

© LonelyOakradio.com