Nathan Bryans
---
Featured Artist of January 18, 2021
with the song: Doves Amongst Pigeonsz

Artist's Biography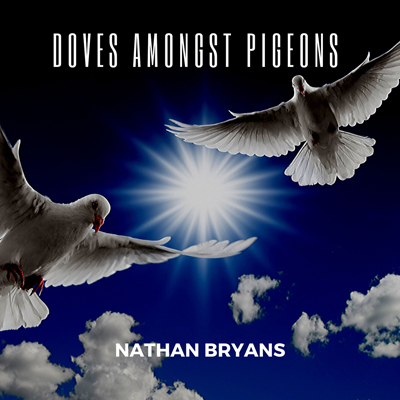 Nathan is a solo singer songwriter from the Midlands UK. He comes from an extensive background in music and has been playing music for far longer than he can remember. He writes and produces his own music at his humble home studio. Nathan is a talented multi instrumentalist with a unique perspective on life which comes to life in his musical storytelling. He is a deep thinking and passionate individual who uses his own brand of no nonsense acoustic rock to channel his emotional undertow and get it off his chest.

He sings of soul searching visions, lyrically often uplifting and spiritual, yet other times poignant, precise and to the point.

His music combines strong acoustic and bass rhythm with layers of interweaving melody lifting his unique and unmistakable raw and rasping vocal style up into the listeners mind where it imbeds into their imagination and eventually their memory.

Nathan began his musical journey as a bass player, coming from a large family of musicians he started playing during his teenage years.

Nathan has been involved in extensive projects over the years. As a frontman, a bass player, a drummer, a guitarist and session player.

He was the original bass player for Canvas Wall featured and co writer of the album "Thinking Out Loud"

He has also more recently been involved in the musical collaborative, charity and awareness project M.A.D (Musicians Against depression) in association with Phantom Records

Nathan is in the process of recording his Debut Album and it is shaping up to be an unmissable gem, bursting with soul, musical vision and originality.


---
Notes for the artist
: This page will always be here under your name in "
Featured Artists"
You can al
ways send us an updated Bio using 'CONTACT' on Menu at the top of page.
---