---
Nicky Rubin
---
Featured Artist of June 4, 2019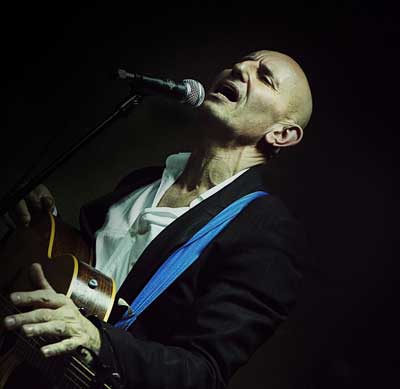 with the song: Ukrainian Kiss

Following press and radio acclaim for his recent Cigarette Song single, singersongwriter Nicky Rubin is back with another new track and video. Ukrainian Kiss showcases his drivetime rock songwriting skills alongside sweeping strings (provided by longtime Elbow collaborator Stella Page) and poignant lyrics inspired by his first-hand experience of the 2014 revolution in Ukraine.

A BRIEF BIOGRAPHY
Born under the grey skies of Manchester. Educated in Paris among other places. His first taste of the East was the streets of Jerusalem at 16. At 17 he ran to the hills. Afghanistan and beyond. Teenage years spent between the Khyber Pass and the Indian subcontinent, set the scene for a lifetime of travelling the globe, resulting in a street-wise persona, light years away from his background. Somewhere along the way a fellow traveller gave him a beat up old guitar resulting in his first songs being written in Teheran and along the road on the North West Frontier, currently Taliban country. Many moons, miles, tongues, capitals, affairs, (love never got him) recordings and literally thousands of gigs later, this man finds himself based in sunny London with his own label Ugly Mother Records and a DIY solo recording 'career' plus a live band going out under the name of Rubin Hood which plays the songs in their original raw form. A seasoned veteran of the stage, vocal chops down, a man of many oceans whose entire life has been focussed around the next gig.
---
Notes for the artist
: This page will always be here under your name in "
Featured Artists"
You can al
ways send us an updated Bio using 'CONTACT' on Menu at the top of page.
---

© LonelyOakradio.com