Feat.Artist of: March 27, 2023
with the Album: III


Artist's Biography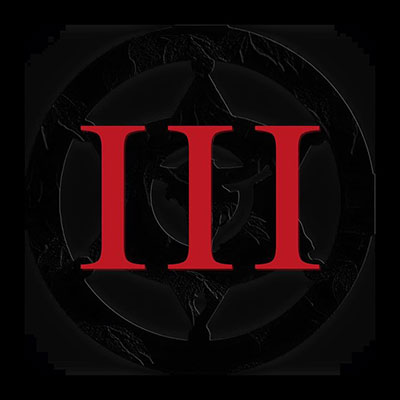 No Good Sons is a U.K. based four-piece rock band who are as known for their blistering live shows as they are for the inability to pigeon hole them into any specific category. Although 'Rock' would be the easiest and broadest category to place them, No Good Sons draw from a wide range of influences such as metal, hard rock, country, funk, AOR, arena rock and southern rock…..creating a heady mix of all the mentioned categories without specifically fitting into any of them!

Formed in 2015 No Good Sons comprises of four very different, larger than life personalities, that all bring their own specific influences and unique talents to the table resulting in the eclectic music and energetic live shows the band have a reputation for.

The band comprises of:
Kenny: Lead and Backing vocals, Rhythm, Lead and Acoustic guitars. Martin: Lead, Rhythm and Acoustic guitars, Backing vocals, Keys.
Simon: Bass guitar.
Mike: Drums.

As well as building a faithful fan base from playing many live shows including a number of festival headline dates the band has recorded and released three full length albums to date. 2016's 'Revelations Of A Whiskey Soaked Past' , 2019's 'Sin Reprisal' and 2023's 'III' . Check No Good Sons out on YouTube and Spotify, follow us on Facebook and Instragram for updates or if you'd like to get in touch directly drop us an email on media@nogoodsons.co.uk


About the Album

No Good Sons third album is by far their most open, honest and personal album yet.
Written and recorded during the pandemic, the band found themselves digging deep and finding a much darker vibe and an emotional openness not yet explored fully on a No Good Sons album!
This is evident from the start with opening track 'Squeeze' and it's desperate and lonely cry for help, continuing through the album's centrepiece the epic 'Taking Names' with it's honest look at the things we all turn to for that fleeting moment of happiness to the album's closing song of redemption 'Stranger In My Hometown' which reminds the listener of the small things that actually do bring us happiness.

As with the previous No Good Sons albums there is a narrative that flows through the album and takes the listener on a journey with all the peaks and valleys therein as well as the wide range of musical styles the band are known for. There's darkness but also much light to be found on the album such as the uptempo, funky second track 'Southbound Greyhound' and the catchy 'Bad Decisions' through to the breathless 'Between The Lines'! As always 'III' was recorded, engineered, produced and mixed by Martin Pawley at MSP Studios over 2022/23. This time around the band opted for a more 'stripped down' and organic sound in order to really let the lyrics and song writing shine through.

The Album was released on the 10th of March 2023 and is of the Rock Genre


---
Full Album show of June 3, 2021
Album: Sin Reprisal


Artist's Biography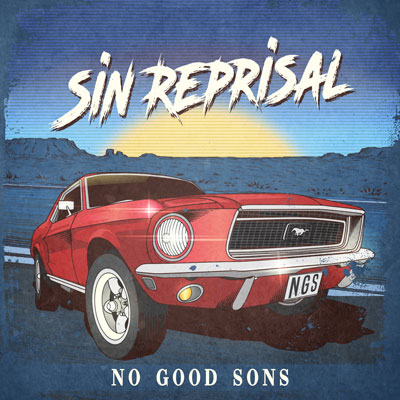 No Good Sons are a four piece Berkshire based rock band that take each band members musical influences and blend them into a unique sonic brew. They have a vision - To play no frills, good time Rock'n'Roll! Mixing everything they love about music... Huge influence of the new southern American scene, the sleazy fun of Motley Crue & L.A. Guns, the heavy grooves of Kyuss & Monster Magnet, and the dirty blues style of ZZ Top, not your average mix! All making a very unique sound the band love & hope you will too For the full No Good Sons experience, head over to our website to view our full band bio, both previous and up and coming shows, gig gallery, album/single downloads, along with links to all our social media platforms.

No Good Sons is made up by K.W.: Lead Vocals, Lead, Rhythm and acoustic guitar.

About the Album

So here is 'Sin Reprisal' the highly anticipated second full length album from UK based Southern Rock band No Good Sons following their popular 2016 debut album 'Revelations of a Whiskey Soaked Past'.

Three years in the making, 'Sin Reprisal' has taken the blend of classic hard rock and country of the first album and made everything bigger. Going for a more 70's rock vibe whilst retaining the first album's southern rock and country influences. Boasting huge singalong choruses, weeping slide guitar anthemic vocals and big thundering bottom end as well as a real sense of fun.

'Sin Reprisal' was recorded, engineered, mixed, mastered and produced by No Good Sons very own Martin Pawley at his MSP Productions studio and Hogan Music's Attic Studio.