---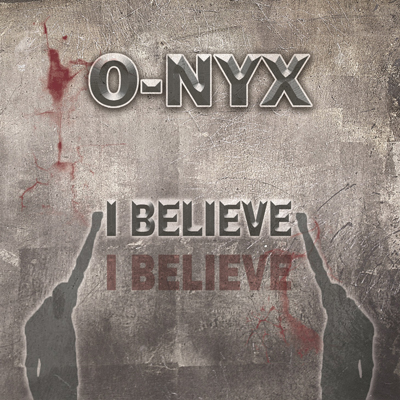 Full Album show of February 22, 2020
Album: I believe

Following their album "Dead Or Alive" released in 2018, O-NYX delivers a brand new 4 tracks EP "I believe".
Characterized by its power and communicative energy, O-NYX takes us into a "punchy" rock universe adorned with clean and well-established melodies from the frst notes.
The rhythms are distilled forcefully and incisively, the suites of notes are harmonious, rich and varied, and this whole is carried by a powerful voice, used as a ffth instrument. The guitars mix and enrich each other, the bass delivers harmonious lines supported by an awesome rockin' drums O-NYX is oscillating between melodies driven by catchy rics or harmonies marked with sensibilities, it really gives their sound identity.
The lyrics speaks about dicerents topics such as, tolerance and self acceptance in "I believe", the revolt of the weak against the powerful in "What are you waiting for", regrets and fears of former explorers in the song "Why" and sex, party and rock n' roll in "You wanna Rock N' Roll".
Here it is, O-NYX is a "Made In Rock" kind of band, with an American-Anglo-Saxon sound, but made by "frenchies".
You should quickly fall addicted to this EP, which will shake your emotions and give you your daily dose of Rock N'
Roll. What about now…
Driven by more than 220 gigs across France, Belgium and Netherlands,
O-NYX is waiting for you now for what they do best : Energetic lives, full of envy and communion with the audience, a rockin' experience you will never forget !


---