xOf Shadows And Lightsx
---
Featured Artist of February 26, 2020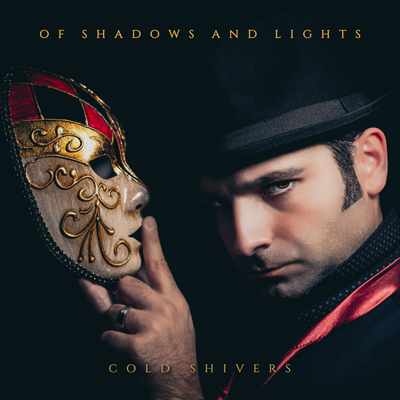 with the song: Cold Shivers

Of Shadows And Lights, abbr. OSAL, was born in 2018 from the Italian singersongwriter/producer Angelo Pitone's idea. Music, lyrics and pictures are the poetry that tell the story of good and evil, of who we really are and what we really have inside as human being. It's about the hidden undertones of our souls: of shadows and lights. A concept greater than ourselves with infnite reading keys. Each of you can draw its own conclusions, listen to the music or reading the lyrics. That's exactly how it should be.
The debut EP is called Visions and is inspired by the music of the masters like Queen, Muse, Led Zeppelin, Nothing But Thieves, U2, Train, The Dear Hunter, As Tall As Lions. Released on 7th March 2019, "Visions" is available on all streaming platforms.
Angelo just graduated with a Bachelor's degree in Commercial Music and awarded with distinction at the UWS - University of the West of Scotland. OSAL's last single Cold Shivers was written for university purposes and was produced, sang, played (except the guitars) mixed by Angelo, mastered by Giovanni Versari, and released on 28th November 2019.

---
Notes for the artist
: This page will always be here under your name in "
Featured Artists"
You can al
ways send us an updated Bio using 'CONTACT' on Menu at the top of page.
---

© LonelyOakradio.com