One Dimensional Creatures
---
Featured Artist of November 12, 2023
With the song: Peter Pan (Radio Edit)


Artist's Biography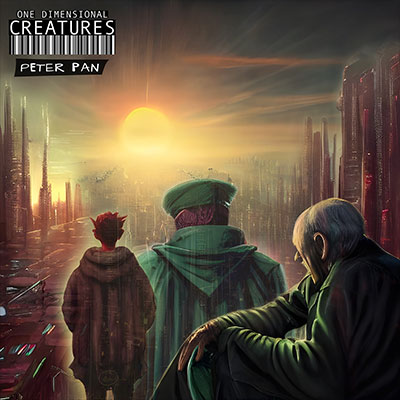 One Dimensional Creatures, aka One Dimes, are a four-piece alternative punk/postpunk/grunge band based in Greater Manchester, UK. Their music features heavy distorted guitars with flowing edgy lead lines and driving beats. Their punk-infused lyrics focus on UK politics and equality for all. They draw on a range of influences such as Idles, Show Me The Body, Protomartyr, Nirvana, Idlewild, The Pixies, and Sonic Youth.


About the Song

Peter Pan is the third single from One Dimensional Creatures. It's a grungy guitar based alternative rock track with lyrics that focus on how we live in the shadow of the rich and powerful, and how the 'game' is weighted against us from the very start. The single features both the explicit version and the clean radio friendly radio edit.








---
Notes for the artist
: This page will always be here under your name in "
Featured Artists"
You can al
ways send us an updated Bio using 'CONTACT' on Menu at the top of page.
---