---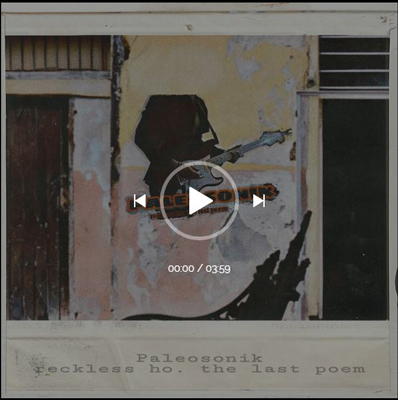 Full Album show of February 5, 2020
Album:
Reckless Ho. The Last Poem


Lento pero viene (05:58)
Is It Fate (05:38)
In A Different Light (05:03)
Corner Table (03:59)
A Song Of May (06:59)


This is the latest EP by Paleosonik that includes a reworked version of three of the band's previous singles plus two brand new songs.



About the Album

: Coming out in all digital stores end of January. Stylistically ranges from Indie/Alternative to Electronica in the hypnotic track "Corner Table" and Latininspired bold experimentation and Spanish language lyrics of the live set favourite "Lento pero viene"








---