---
Full Album show of November 26, 2019
Album: CLONES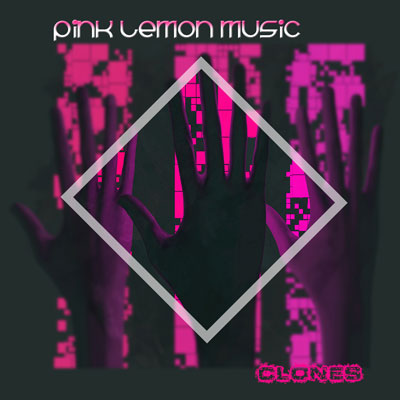 4Pink Lemon Music was formed as an internet collaboration project in 2009 when songwriter/multi-instrumentalist Ezy stumbled over karaoke cover versions on Justin L. Fraser's YouTube channel and Fraser asked to lay vocals over a track called "Venus" which Ezy and his childhood friend Jocrey had recorded on an old Korg 4-Track recording device back in 2005. Being blown away by the result they immediately sent him more instrumentals to perform on. Over the course of a year 12 collaborative songs had been released with self-produced visuals on their former YouTube channel pinklemonmusic and the project was able to build a solid fanbase with over 4.500 subscribers and 4 - 5 fgure views per video.
Fueled by the positive feedback on YouTube Ezy and Jocrey were determined to take Pink Lemon Music to the next level and visited Justin in Norfolk, England to record more songs for the release of an odcial debut album. But time wasn't ready yet and the project was forced into an indefnite hiatus when all three collaborating members had to prioritize other aspects in their life.
It wasn't until 2017 when Ezy and Jocrey decided to give the project another shot and sent Justin a package that included not only food and decent German lager but also an USB-Drive with new instrumentals Ezy had been working on, hoping to reignite the game of Justin's passion for music and to provide a framework for him to expose himself and his abilities and a singer and lyricist. Luckily his response was overwhelming and he immediately set himself to writing and recording vocals which worked as a catalyst for Ezy to enter new creative realms and further evolve the style of Pink Lemon Music to a more synth-oriented sound.
The 2019 release of the debut album CLONES not only marks the 10th anniversary of Pink Lemon Music but also represents the frst batch of songs that were written after the hiatus.
Just like in back in 2009 they were being recorded in 2 bedrooms in 2 European countries. Out came 10 songs in the realms of Spacewave/Synthwave, a mix of nostalgia and modernity with strong references to the collaborator's musical heroes from the 80's.
About the Album: PLM's Spacewave debut album CLONES was released on 27th September 2019 and is a journey of self-regection, nostalgia, love, dreams, beauty, and heartbreak told across ten addictive and emotional synth-driven anthems.

---