Pri and Padre Tóxico
---
Featured Artist of Sep 18, 2020
with the song: Summer in LA

Artist's Biography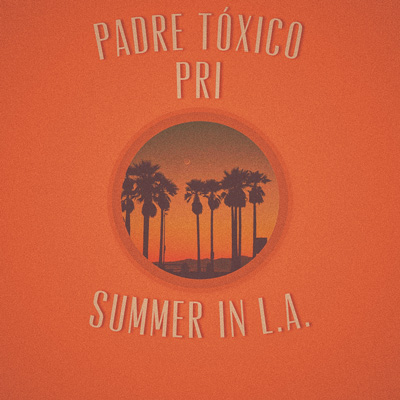 Music possesses a quality that can transcend time, that's why it is never too late to follow through on your passion. Padre Tóxico is proving that to everyone with his latest records. He has been a fan of hip-hop since it's inception and grew up during the golden era with dominant forces and timeless albums dropping left and right. Artists like Dr. Dre, 2Pac, Nas, A Tribe Called Quest got him interested and sparked a fire so strong that it followed him for decades to come. In more recent times, he had that same wave of excitement strike him when he discovered electronic music from musicians such as Jon Hopkins, Kiasmos, Synkro or Stimming.

November 2019 he had the realization to attempt the creative process himself. While his sound is still developing, he has taken his two loves and produced records with the stylings of both, with EDM tracks like "Rugged" and lofi boom-bap like "Summer in L.A." showing off his innate diversity. On 3.05.2020 after 6 months of learning how to use his music gear, Padre Tóxico released two debut LP's - electronic "Synesthesia" and hip-hop flavoured "Life supplement". His 3rd album called "Mandala" dropped on 24.08.2020.

---
Notes for the artist
: This page will always be here under your name in "
Featured Artists"
You can al
ways send us an updated Bio using 'CONTACT' on Menu at the top of page.
---

© LonelyOakradio.com