---
Full Album show of April 17 2020
Album: Intuition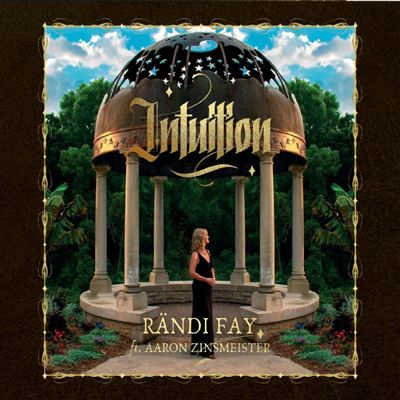 Award winning songwriter and vocalist Rändi Fay has made her mark defying genre in her fusing of the intimacy of nostalgic artists from the past, the richness of jazz, the passion of classical orchestrations and the sonic intensity of electronica. Rändi's poetic lyrics, dynamic melodies and transcendent vocals captivate listeners, connecting and inspiring. Re-creating herself after an injury forced her to give up her career in veterinary medicine in 2001, this Green Bay, Wisconsin native has evolved into one of Wisconsin's top performers, recording artists and songwriters.
Rändi's most recent accolades include being named alongside co-writer and producer Aaron Zinsmeister a "Top Five Winner" with "Outstanding Achievement in Songwriting" by the Great American Song Contest for "Supernatural" (March, 2019). Her music video (director Jocelyne Berumen) "Lone Wolf" (October 2019) has been receiving accolades from lm festivals across the nation, and "Supernatural" won the honor of "Best Music Video" at the Wildwood Film Festival (March, 2019). She has been nominated Jazz Artist of the Year ve times (2015-2019) by the Wisconsin Area Music Industry and has received repeat UK SONGWRITING CONTEST honors, the most recent being 2019: Finalist "Joy "Whispered."
Rändi's work continue to be exploratory, expansive and candid, encouraged in her collaboration with co-writer and producer Aaron Zinsmeister of White Raven Audio (Appleton, WI). Together they have created an 11-cut concept album "Intuition," as they further develop the epic intimacy of their signature sound, symphonic-electronica. Her seventh CD, "Intuition" was released on February 20, 2020.
Album's Genre Symphonic Electronica
About the Album Release date: 2.20.2020
"Intuition" is a concept album of 11 powerful songs woven into a candid story of the contemporary challenges of selfdiscovery and love. We've held nothing back while creating a new passion-packed sound, symphonic electronica.
From intimate to epic, "Intuition" is edgy and elegant, a captivating blend of poetic lyrics, expressive melodies and dynamic virtual orchestrations, a spectrum of emotion and musical expression.


---