Real Ones
---
Featured Artist of January 16, 2023
with the Album: Love Your Mother


Artist's Biography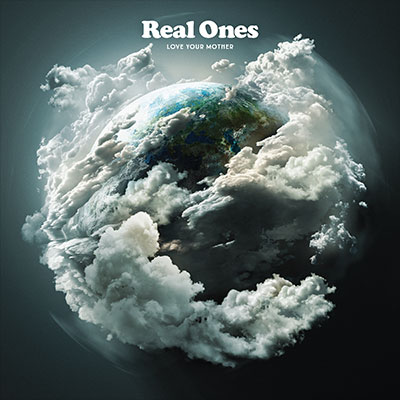 Norway's Real Ones release their new album Love Your Mother, 13th January, their first in 5 years, featuring uplifting chill track 'The Feeling'.

'The Feeling' is a song from the perspective of everyone who is exploited: the animals, nature and humans- and about the excellent feeling of overcoming our oppressors. The accompanied video, directed by the band, emulates this uplifting "feeling".

Singles from Love Your Mother released prior have evoked Real Ones' commitment to playing their part to fix the world's ecological crisis. In fact, the album title track, "Love Your Mother," featured a video containing protest footage from Førdefjord. The endangered Norwegian inlet was targeted by a mining company and authorized by the government to be rendered a dumping site for toxic waste for the next 50 years, potentially killing all life in it. "Hardly an act of love toward Mother Nature" says Real Ones' singer David Chelsom Vogt. The protests were indeed effective in stopping the activity.

Known as a fantastic live band and one of the most original bands in Norway, going for 28 years, with 12 albums, 4 EP's, 2 Spellemenn (Norwegian Grammy Awards) and over 1000 concerts in 15 countries on 3 continents later, these 5 childhood friends are ready for new adventures. Real Ones continue to see smiling and dedicated audiences wherever they play: From Svalbard to Yukon to Shanghai to Mumbai to Brussels to New York, Real Ones continue to grow new audiences globally with new music and new places to tour.

Real Ones are: David Chelsom Vogt – violin, vocals, keyboards, Ivar Chelsom Vogt – guitar, vocals, keyboards, Jørgen Sandvik – guitar, vocals, sitar, banjo, Øystein Skjælaaen – bass, backing vocals, Kåre Opheim – drums, backing vocals.

The band was formed in 1994, starting out as a traditional folk music band. A constant search for new sounds and new ways has transformed the band into one of Norway's most unique and experimental bands within the genres of folk, pop and rock, with clear inspiration from world music and from modern electronic music. Real Ones are childhood friends from Bergen who have developed their musical skills and sound together. They have always been critically acclaimed and warmly received by audiences across the world. Whether in a small church in Northern Canada, in front of thousands of people in China, at a cricket club in Kolkata, at folk and jazz festivals, or at hipster clubs in London, Real Ones always has an exceptional ability to enthuse their audiences. The crowds love them for their original and unique music, but also because it reflects a number of styles and traditions, and because their live performance is stellar. On their many tours Real Ones have played at places such as The Bowery Ballroom (New York), SXSW (Austin, Texas), World Expo (Shanghai), Congo Square (Kolkata), Dranouter Festival (Belgium), Paradiso (Amsterdam), Gent Fest (Belgium), Vancouver Folk Festival (Canada), Go North (Aberdeen, Scotland) Øya, Norwegian Wood, Nattjazz (Norway), Blue North Music Festival (Iceland), Comox Festival (Canada), Eurosonic (Netherlands).

Real Ones started working on the first song 'Brother', for the album Love Your Mother 'on March 7, 2020. The day that their first gig was canceled due to Covid, and decided to go in the studio instead. The results were a more acoustic leaning album than the band had done in years, inspired by Latin American folk music, and with more vocal based with 3 part harmonies. Real Ones' Ivar Chelsom Vogt states "It's organic, it's natural, mostly recorded live in the studio and mostly about nature and how to live during an ecological crisis." "We had two dogmas: 1) no synthesizers. If we felt we needed something similar, we'd record clay flutes, bought when we were in Mexico in 2006. And 2), if electric guitar, no amp, just plugged into the mixer". Produced by Matias Tellez (Norwegian Grammy winner) in the band's studio (Fram Studio), which lies in an old warehouse by the harbor in Bergen.



---
Notes for the artist
: This page will always be here under your name in "
Featured Artists"
You can al
ways send us an updated Bio using 'CONTACT' on Menu at the top of page.
---