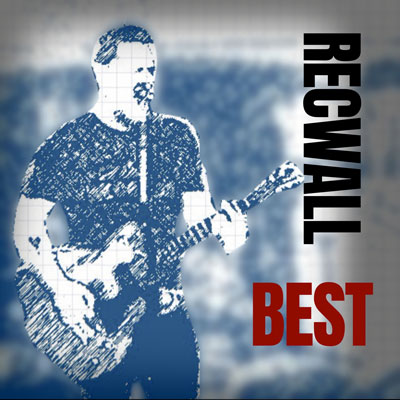 Full Album show of January 8, 2020
Album: Best

RECWALL is the solo project of Robert Emmet Christopher Wall - a singer and guitar player who played in the 1990's NYC hard rock bands, As It Iz and Zen Bender. He is now recording and releasing an extensive backlog of solo material as well a many new compositions. Not unlike the vibe and sounds of his former bands, RECWALL is mainly melodic hard rock. His frst album "Voices", released in 2016, is a collection of demos for songs written in years past, but it also contains a few newer songs. The follow up album "Nomad" came out in early 2017, and similarly, it contains a combination of older and newer stuc. As an experiment, the new album "432 Hz" (released on Sep. 20th 2019), was recorded in a 432Hz tuning - which some believe has a more harmonious vibe than the traditional 440Hz tuning.
About the Album
Album's Genre Hard Rock / Alt Rock
BEST - is a curated, remixed, remastered compilation of Recwall's most streamed and requested tracks. It is all really good melodic hard rock from the soul - for the soul...


---