Redsix Band
---
Featured Artist of June 9, 2020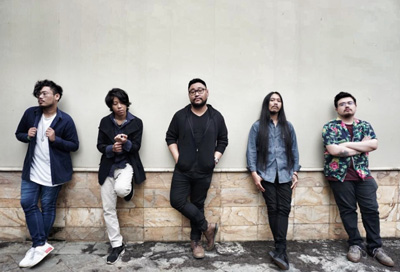 with the song: Vessel, Endeavor, Break In

Artist's Bio
Conceptualized in 2017 with Denny (vocals), Kevin (lead guitar), wicak (rhythm guitar), Risma (drums) and Ipang lling in for bass.
REDSIX promptly completed their debut album "Uproar" with their rst single "Basics" as an introduction to what they have to oer to the indie community in Indonesia.
In 2019, REDSIX released their new singles "Endeavor" in June 2019 and "Break In" in October 2019. In February 2020, they released another single "Vessel" on Valentine's Day. These three out of four singles planned for release in 2019 - 2020, which will culminate into REDSIX's second album EP.


---
Notes for the artist
: This page will always be here under your name in "
Featured Artists"
You can al
ways send us an updated Bio using 'CONTACT' on Menu at the top of page.
---

© LonelyOakradio.com