---
Full Album show of June 23, 2019
Album: Delusions EP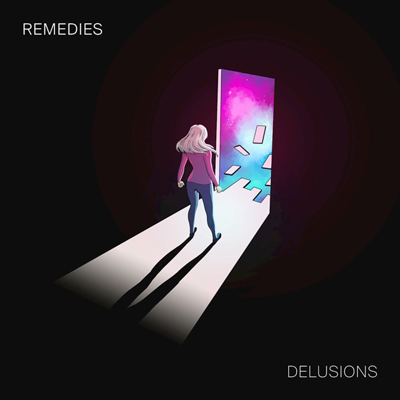 Artist's Bio
Remedies is an alternative rock band from Northern Norway, consisting of Tor Erik Krane Ursin andSigrid Ravn Ryan. Their music is characterized by elements from different genres, which creates anoriginal and exciting soundscape. The duo started playing together in late 2016, and they are nowreleasing their first EP.
Both have grown up in inspiring music environment's where they have had the opportunity to unfold creatively. Sigrid has lived in San Francisco and Chicago, where she was involved in the local music environment. Her musical in􀂧uences originate from the Scandinavian music scene towards artists like Lykke Li and Susanne Sundfør. Tor Erik has always been inspired by ground breaking artist from the sixties and the seventies, in addition to modern artists with heaps of rhythm and creativity.
About the Album
Remedies' EP "Delusions" is the band's 􀂦rst EP. The lyrics depict topical themes revolving around the ease of dangerous ideologies infecting young minds, and how power is abused by those who possess it. The rest is left for the listener's imagination.


---