---
Full Album show of July 6, 2019
Album: Motel Living EP (2019)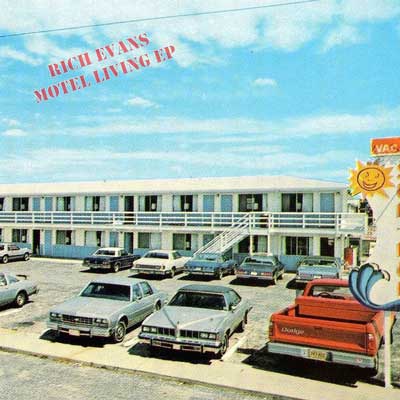 Rich Evans is a UK singer-songwriter who has toured internationally, collaborated with a wide range of artists and, to date, recorded and released 9 full length albums and 3 EPs.
By the late 1990s, after a musical journey ranging all the way from punk rock to acoustic folk, Rich Evans had begun to establish himself as an artist within the Americana genre. A support slot for touring Tennessee singer-songwriter Buddy Mondlock in the early 2000s led to a Nashville publishing contract and, while resident in Music City, he wrote a trove of material. Evans' solo career resulted in a wealth of US touring and recording and saw him subsequently sign with Chicago-based Stoneagle Records.
During a period where he regularly crossed the Atlantic, Evans paralleled his activities as a standalone artist in the States with playing in a number of bands in the UK. London-based Alternative Country outfit.
The Mariachis were formed in 2003 and attained significant popularity in mainland Europe; their material was play listed by a host of radio stations including BBC Radio 2 and the band performed to great acclaim alongside Joe Cocker, Bill Wyman and Jimmy Cliff and many others.

---