Rodeo FM
---
Featured Artist of Oct 14, 2020
with the song: Too many psychos

Artist's Biography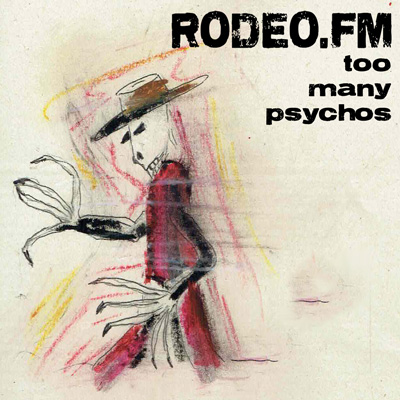 TOO MANY PSYCHOS A swampy country-blues pointing its accusing finger at the abusive powers that be. The rich might win, but the poor will fight.
Berlin-based Rodeo FM have been playing their brand of Americana for 15 years - in dingy cellars and at vernissages, at weddings and funerals, in beer tents and night clubs, at country festivals, symposiums and demonstrations. They have been filling dance floors from the South of France to the Russian border and been likened to Americana greats such as Crosby, Stills, Nash and Young, The Band and Tom Petty.
"The Upgrade of Truth" is their third self-published album, to be released in late 2020. Their last single "Summer Rain", out in August 2020, has won substantial praise from diverse platforms and blogs:
"Quality song-writing and musicianship."
- Americana UK "Rodeo FM sounds to have travelled some of the same bumpy roads as their heroes. " - Alt77 Blog
"Left-Wing-Country." - Cowboyband Blog
"True Americana greatness." - Ryan Cassata.



---
Notes for the artist
: This page will always be here under your name in "
Featured Artists"
You can al
ways send us an updated Bio using 'CONTACT' on Menu at the top of page.
---

© LonelyOakradio.com