Roger Brainard
---
Featured Artist of Oct 4, 2020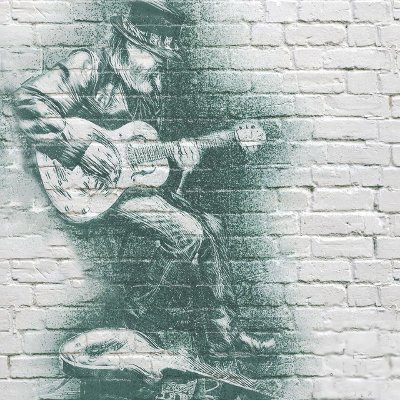 with the song: Palaver

Artist's Biography
A true authentic with deep roots in the music of Memphis and Macon, a voice that wears the influences of Tom Waits, Howling Wolf and Waylon Jennings, a guitar that gives a nod and wink to Jerry Garcia, Link Wray and Duane Allman and a Heart that blends the influences of Country, Soul and Blues into a unique brand of Outlaw Americana and Southern Gothic. (is that a run on sentence or what?)
Roger started life in the Northern Appalachian Mountains by the Susquehanna River and by the age of 6 had started playing the guitar (broom) and singing into lamps (microphone) along with his favorite records. Eventually his family saved enough money to buy him a real guitar. In his late teens his family moved south to the Carolinas and soon after that he took off for the Flatlands of Georgia and planted his hillbilly roots in the Southern Soil ....and the MUSIC.
He's always looking for inspired moments, taking risks, making honest music and using as many homebrew instruments and gadgets as he can to create unique sounds.

---
Notes for the artist
: This page will always be here under your name in "
Featured Artists"
You can al
ways send us an updated Bio using 'CONTACT' on Menu at the top of page.
---

© LonelyOakradio.com