Samuel Alexander Barbour
---
Featured Artist of May 15, 2020
with the song: Streetsleeper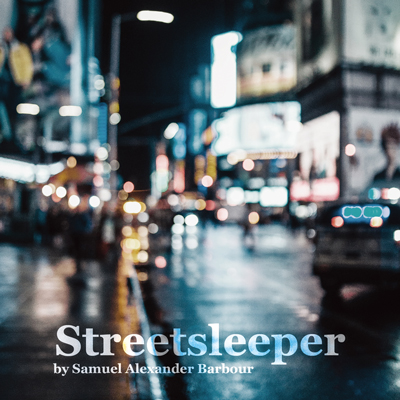 Scottish Singer-songwriter based in Hong Kong-Unsigned

Contact: samuelbarbour@hotmail.com
CDBaby: https://store.cdbaby.com/Artist/SamuelAlexanderBarbour
Musical style: -singer- songwriter / acoustic / indie-folk-pop

Instruments/Skills: -singer-songwriter, composer, vocalist, guitarist

Inuences: -Jason Mraz, Adam Levine, Jose Gonzalez, Jack Johnson, Jimmy Webb -James Taylor, Paul Simon, Jim Croce, Glen Campbell&Gerry Raerty

Releases: (CDBaby) -Streetsleeper-Charity Single for homeless charities: The Social Bite&ImpactHK)-30th November, 2019

-Teacher Ham's English Songs for Children Vol. 2 (2019)-1.9.19
-Debut 5-song EP, 'Hope (Love Never Dies) (2019)-8.3.19
-Teacher Ham's English Songs for Children Vol. 1 (2019)-12.2.19
-Three Popular Classical Pieces for Two Guitars (2018)

Radio Play: 2019: 100+ radio plays of songs from my debut EP across stations in Hong Kong, England, Scotland, Australia, South Africa, Canada&the USA respectively.


---
Notes for the artist
: This page will always be here under your name in "
Featured Artists"
You can al
ways send us an updated Bio using 'CONTACT' on Menu at the top of page.
---

© LonelyOakradio.com