---
Full Album show of November 11, 2017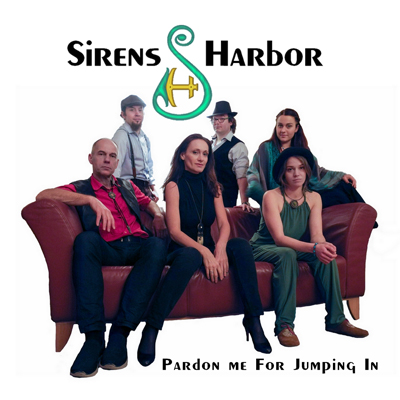 Album: Pardon Me For Jumping In (2017

Starting out at December 2012 the bands name "Sirens Harbor" was chosen in September 2014. The band is based in Vienna, Austria.
We are playing only original content - with one exception ;-) - songs about love, politics, environement, work and a lot of other stuff.
Bandmembers:
Julia Franye: Lead- and Back-Vocals, Guitar, Percussions
Lea Kieber: Cello, Lead- and Back-Vocals
Michael "Funky" Funk: Guitars, Back-Vocals
Wolfgang R. Zissler: Guitars, Violin, Seagull Merlin, Percussion, Lead- and Back-Vocals
Oliver Zopf: Percussions, Lead- and Back-Vocals
Our home-base is called "El Corredor", a professional recording studio, owned by Wolfgang R. Zissler.
Album: Pardon Me For Jumping In (2017)
We released our CD "Pardon Me For Jumping In" in May. The 14 songs are a mixture of pop, folk, rock and world music and everything else that came to our minds while creating our songs.

---
Featured Artist of October 1, 2015
with the songw: Common Ideal, We Are The Dancers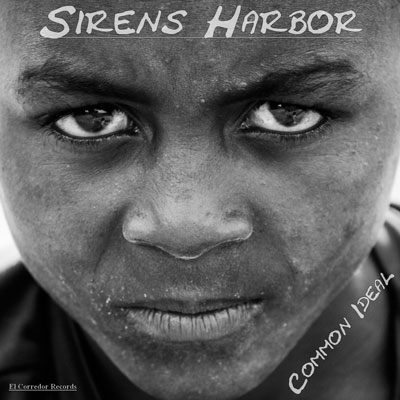 Sirens Harbor are playin' together since 2012. Based in Vienna, Austria, they are playing a mix of pop, rock, folk and world music. Their songs cover a lot of diferent topics - politics, working people, refugees, nature and love songs. Currently "Sirens Harbor" are working on a CD.
"Sirens Harbor" – working with refugee fund of Kolping Austria
Our song "Common Ideal" is now on sale on all big digital platforms around the world. We are donating 50 percent of the sales revenue to the refugee fund of the great Kolping-Werk. "Common Ideal" describes the journey of desperate people tryin' to cross the mediterranean sea by trading everything they have to criminal smugglers.
Every day thousands of people a tryin' to reach Europe. Their safe harbor, their refuge from "bigotry, violence and rage. Every day we hear and see it in the news. We can try to look away. We can pretend not to see. But we won't get away with that.

---