Skender Beck
---
Featured Artist of Oct 13, 2020
with the song: Wonder

Artist's Biography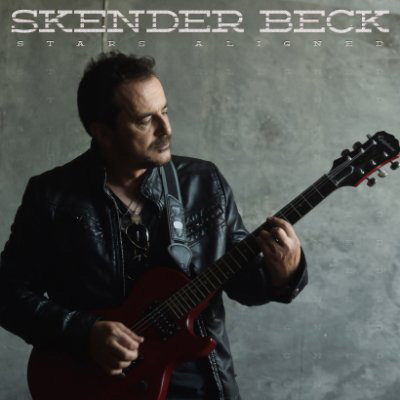 Los Angeles based singer-songwriter, Skender Beck, is a Kosovan born modern rock artist, whose debut album 'STARS ALIGNED' is set to be released in September 2020. Through the arena rock lens of bands like U2 and Kings of Leon, the album explores inner conflict, hope, love, and Beck's personal journey from Kosovo to the United States. Beck's smooth yet haunting vocal style gives his songs a modern theatrical depth that is reminiscent of singers like Brandon Flowers.
While 'STARS ALIGNED' marks Beck's solo artist debut, he is also an experienced performer, singer, and actor. Though he currently resides in Los Angeles, Beck's love for music grew during his childhood in Kosovo. As a young child, he developed a passion for singing, as well as acting, and performed in numerous musicals throughout the country. He eventually began landing roles on Kosovan television and was catapulted into childhood stardom. During his adolescence, social unrest worsened in Kosovo, and he coped by listening to classic rock artists like Pink Floyd, The Talking Heads, and The Doors. Later, Beck began playing music and performing with bands--a hobby that stuck with him throughout his life. As a young adult, Beck studied theater in Kosovo where he received a Bachelor's Degree, as well as two National Theater Awards for his acting. In 1997, Beck migrated to New York City to continue his education at the Lee Strasberg Theater Institute, and has remained in the United States since.
The songs on the record are a culmination of Beck's story and present circumstances, and after years of these songs swirling around in his mind, Beck finally decided to bring them to life. He wrote the lyrics, sang the vocals, and arranged the instrumentation himself, though he collaborated with professional studio musicians to help him perfect the guitars, bass, drums, and keyboards/synths for the recording. For several of the songs on the album, Beck worked with Grammy-nominated mix engineer Marc DeSisto, whose accolades include working with classic rock legends like Pink Floyd and U2. Lonny Paul, guitarist from the band Adler, also noted Beck's modern take on classic rock, stating that it reminds him of "....a modern day Pink Floyd with a little Dire Straits influence. Great songs, and production." While the album title suggests luck in the "stars aligning", Beck's passion for music, life experiences, and hard work are the main factors that brought this album into existence.

---
Notes for the artist
: This page will always be here under your name in "
Featured Artists"
You can al
ways send us an updated Bio using 'CONTACT' on Menu at the top of page.
---

© LonelyOakradio.com