Smilex
---
Featured Artist of June 9, 2022
with the : The Nieto Sessions


Artist's Biography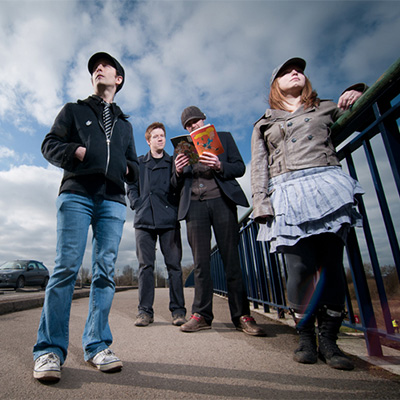 To those in the know, Smilex is an exciting, daring rock 'n' roll band who learnt their chops the hard way: through relentless, energetic, sheer punk rock live shows which have seen them tearing up stages with the likes of The Datsuns, The 80's Matchbox Disaster, handpicked to support The Damned and recording with Ace from Skunk Anansie.


About the Album

The EP is a prime slice of indie-pop-rock brimming with energy, produced by Jamie Stuart (of local luminaries Dustball, Dive Dive & The Exact Opposite) and at the time of release nearly 20 years ago found much critical praise including airplay on Xfm, BBC Introducing and more, building on the band's reputation for incendiary live shows and showing they had the songwriting chops to match the live show, eventually releasing a split EP with The Young Knives (the troubled story of which can be found as a whole feature on documentary Anyone Can Play Guitar DVD) and making two Albums with Ace from Skunk Anansie in the producer's chair. Now it's available digitally for a new generation of fans to enjoy!



---
Notes for the artist
: This page will always be here under your name in "
Featured Artists"
You can al
ways send us an updated Bio using 'CONTACT' on Menu at the top of page.
---