Sporatic Sunjam
---
Artist's Biography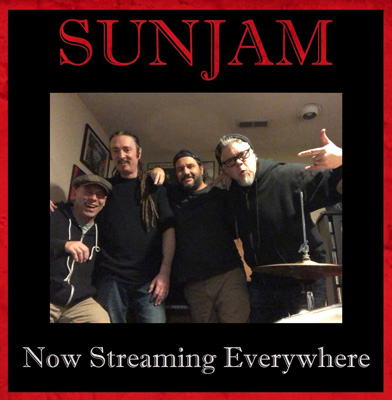 Like a solar flare, the new album SUNJAM marks the return of Sporatic Sunjam, a favorite among Baltimore's early-90's rock scene. The Catonsville, Maryland four-piece combines soaring guitars, evocative lyrics and a wide range of styles on ten new and original songs that sound at once contemporary and classic and are bound to delight fans both old and new alike.
Joe Gallagher, Ryan Bowen, Dennis Barth, and Paul (PJ) DeBoy began playing music together in 1988. They recorded an EP, Warehouse Tapes, and an album, Pigtown, but built their reputation playing frequent gigs at venues throughout the Baltimore/DC area. They achieved a loyal following, but life led Sunjam their separate ways in 1994.
Over the next two decades, the members of Sunjam sporadically found themselves sharing stages and discovered that the fans were still there, still jamming along to their old tunes. Inspired by their endurance —and the fact their friendships had also stood the test of time—the guys came together to create new music.
Recorded in February 2020 at Secret Sound Studios in Middle River and mixed during the Spring lockdown, SUNJAM finds the band reunited with Baltimore producer John Grant and joined by downtown New York City chanteuse Amber Martin on the two lead tracks. Released by SunRider9 Productions—who's recent award-winning documentary Music City Maryland prominently features the band—SUNJAM is an album 27 years in the making and well worth the wait.a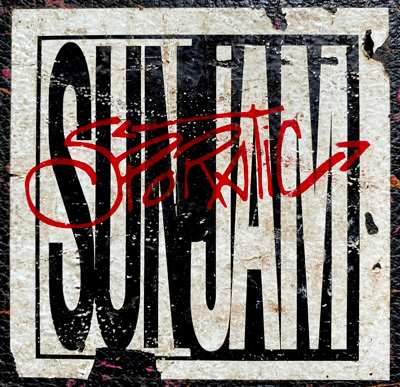 Full Album show of Sep 14, 2020
Album: SUNJAM

About the Album: Album released July 23, 2020. Recorded in February 2020 at Secret Sound Studios in Middle River and mixed during the Spring lockdown, SUNJAM finds the band reunited with Baltimore producer John Grant and joined by downtown New York City chanteuse Amber Martin on the two lead tracks.








---
Featured Artist of Sep 10, 2020
with the song: I Won't Die



---
Notes for the artist
: This page will always be here under your name in "
Featured Artists"
You can al
ways send us an updated Bio using 'CONTACT' on Menu at the top of page.
---

© LonelyOakradio.com