Stolen Dead Music
---
Featured Artist of January 16, 2020
with: Jacob Eats Dog

Artist's Bio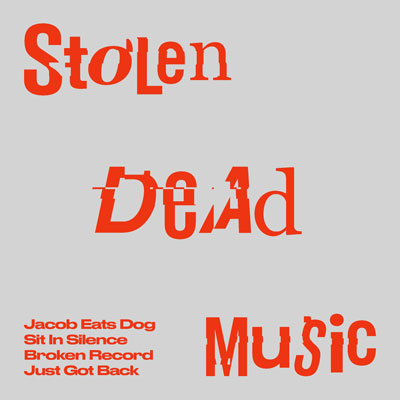 Founded in 2017, this four piece of Jimi Trimmer, Aidan McGill, Lewis Patterson and Issak Patterson have been busy crafting indie rock reminiscent of some of the great indie bands of the mid-noughties such as The Cribs, The Libertines and Arctic Monkeys with the kind of driving drums that get feet tapping, while also delving in to early 90's grunge such as Nirvana, Pixies and Soundgarden. While many indie rock bands right now are moving in a more ambient direction, Stolen Dead Music keep the band at the forefront of the tracks on Penny Drop.
About the Album
The title track may start with the kind of discordant squalor of something from a Pixies record, it explodes in to life with an almost immediacy that grabs you by the throat. The song moves through the gears apace, while stopping for the occasional Joy Division-esque diversion that makes for a song that spans the breadth of the indie rock set up.
Shunt doesn't slow the pace, it moves from the mid-noughties indie scene and visits the grunge side of Stolen Dead Music's influences, 􀂦nding itself 􀂦rmly in Nirvana's camp with a searing vocal line over music that leaves you breathless with it's intensity.
Gallows Humour closes out the EP with a slice of instrumental indie that would easily sit over any scene in most of Channel 4's comedy stable with that swagger that gets the massed indie rock kids dancing at clubs up and down the country.
Stolen Dead Music will leave you in no doubt that the North East has a lot more to offer than Money For Nothing. This year is time to have the Penny Drop.

---
Notes for the artist
: This page will always be here under your name in "
Featured Artists"
You can al
ways send us an updated Bio using 'CONTACT' on Menu at the top of page.
---

© LonelyOakradio.com