---
Sundance Jump, W. Dire Wolff
---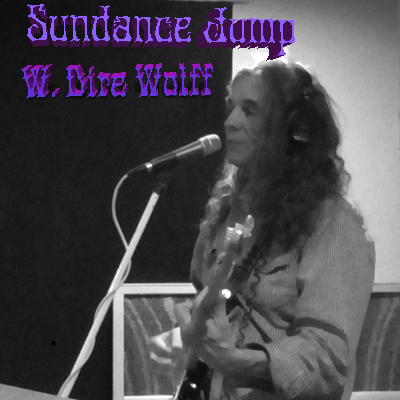 Sundance Jump, with W. Dire Wolff on vocals and guitars, has been recording in Joshua Tree, California at Skylab Recording Studio. The latest recording projects features Joshua Tree's session players Tommy Dietrick on Bass with Dan Joeright on Drums. In later sessions Tommy moved to drums and Johnny Rock laid down the bass lines. Tommy, Johnny, and Wolff trade duties on various lead and slide guitar parts, and Johnny plays harmonica for the Psychedelic Folk Rock sound of Sundance Jump with W. Dire Wolff.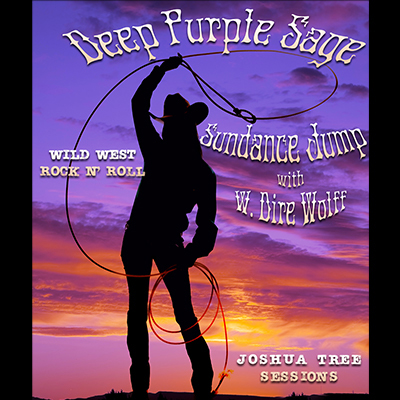 Full Album show of November 2, 2019
Album: Deep Purple Sage

Deep Purple Sage has a basic 4 piece guitar Alt-Rock band sound blended with the Psychedelic Folk Rock of Sundance Jump with W. Dire Wolff. The LP is recorded in the old school style of Acid Rock vintage tube amp guitar sounds, mixed through analog boards to the digital interface.






---
Notes for the artist
: This page will always be here under your name in "
Featured Artists"
You can al
ways send us an updated Bio using 'CONTACT' on Menu at the top of page.
---

© LonelyOakradio.com