---
Full Album show of October 1, 2019
Album: The Wanderer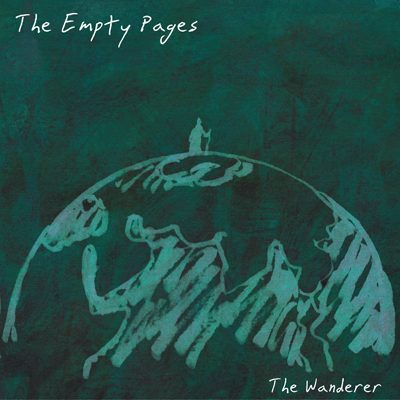 The Empty Pages is a mainly acoustic duo from Stamford, Lincs. We released our new album on 7th August, and are really pleased with the reception we've had from it so far, mostly from online streaming (does anyone buy CD's anymore?!) Although we are only a duo and our songs work live as such, we recorded full band versions of our songs for the record, and it was a completely DIY home project from start to finish.

About the Album: The Wanderer was released in August 2019. It was recorded, mixed and mastered at our small home studio. It is mainly country/folk in sound.

www.theemptypages.co.uk
The Empty Pages began as a recording project in the spring of 2016. When there was enough material to make a full album, song-writer and multi-instrumentalist Kieran Wade recruited friends and colleagues from other musical ventures to join the recording process over the course of the following year. The resulting self-titled debut album from 2017 featured Andy Dearlove on bass, Sean Dunmore on drums and vocals, Stuart Hendry on lead vocals and Kieran Wade on guitars, keyboards, vocals, mandolin and ukulele.
In late 2017 a line-up change saw Kieran team up with former song-writing partner and band member Fredo Miceli, a very talented guitarist/multi-instrumentalist and singer, and it was decided that this was to be the new official line-up. Song-writing for the second album was by then already complete and 2018 was spent rehearsing for a couple of live performances and learning/arranging parts for recording. Most of the first half of 2019 was spent recording and the new album, "The Wanderer" will be released on August 7th. The album again features Sean Dunmore on drums, plus guest appearances from Sam Bradshaw (cello) and Taliesin Lowe (violin). All other instruments were played by Kieran and Fredo, with lead vocal duties shared.

---