The Moondogz
---
Featured Artist of Sep 5, 2020
with the song: Stag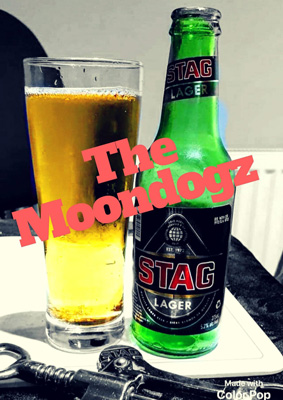 Artist's Biography

New album due September 2020. The Moondogz (formerly known as Irwell) are an Indie Rock Blues Band. The band was formed in Middlewich, Cheshire in 2011 by musical stalwart, Ant Machin and has changed dramatically since its earlier incarnation.

In 2019, the new line up decided it was time to take the band in a new direction. Although the band has changed in many ways over the years, you can still expect the same exciting Rock n Roll you've come to love and enjoy from the band.

From the more laid back, blues based vibe as can be heard on their debut album 'Connection', to the current, more Rock and indie sound of today. The band has never lost its blues edge ....which Ant considers the 'soul of the band'.

The new name came from our mutual love and respect of classic Rock n Roll. The name stems from the period when the Quarry men (on their way to becoming the Beatles) temporarily named themselves Johnny and the Moon Dogs.


---
Notes for the artist
: This page will always be here under your name in "
Featured Artists"
You can al
ways send us an updated Bio using 'CONTACT' on Menu at the top of page.
---

© LonelyOakradio.com