The Neighborhoods
---
Featured Artist of December 4, 2019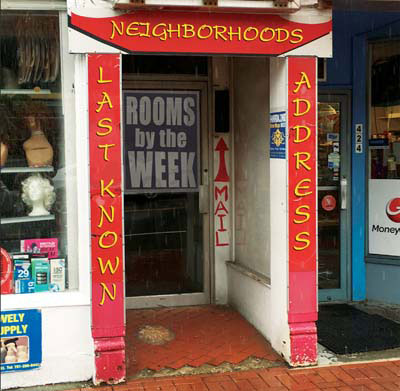 with the song: ByeGone Era, I Go Dark

A punk-fueled garage-rock sound with big hooks, melodies, and snarling sixstrings, The Neighborhoods are pretty much where it all starts in Boston Rock. A series of excellent albums, including 1987's Reptile Men (Emergo) and their 1991 major label release, The Neighborhoods (Third Stone Atlantic), plus their non-stop touring made them the snotty favored sons of the Northeast and dark horses in much of the rest of the country. They called it quits for a spell, but they're back and are very much the real thing. The Hoods are David Minehan, Lee Harrington and Johnny Lynch.








---
Notes for the artist
: This page will always be here under your name in "
Featured Artists"
You can al
ways send us an updated Bio using 'CONTACT' on Menu at the top of page.
---

© LonelyOakradio.com