Full Album show of Oct 31 2020
Album: The Nashville Sessions

Artist's Biography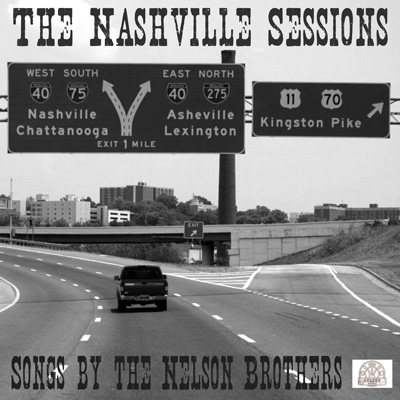 The Nelson Brothers – Simon and Steve – play a beguiling blend of roots rock, folk and Americana. In over 25 years the British duo have released 5 albums under their own name but to those in the know they've been ever-present on the scene, whether writing songs in Nashville or winning international acclaim for their liaison with Oscar-nominated American actress Elizabeth McGovern as Sadie and the Hotheads.

About the Album:
The Nashville Sessions (2019) is an album of country songs written and produced by The Nelson Brothers and recorded in Nashville with legendary 'A' Team singers and players including:
GRETCHEN WILSON - Vocals
BRYAN SUTTON – Acoustic guitar
JEFF KING – Electric Guitar
KENNY MALONE - Drums
DAN DUGMORE – Pedal Steel
DAVE POMEROY - Bass
Jeff King: electric guitar - has recorded with Faith Hill, Reba McEntire, Johnny Cash, Jo Dee Messina, Lee Ann Womack, Tim McGraw.
Bryan Sutton is a bluegrass legend. He played acoustic on the tracks, and cut loose on a stunning solo on Can't Get Enough.

---