The New Icons
---
Featured Artist of Sep 8, 2020
with the song: Loner

Artist's Biography
SPRING 2020 - LIVERPOOL, ENGLAND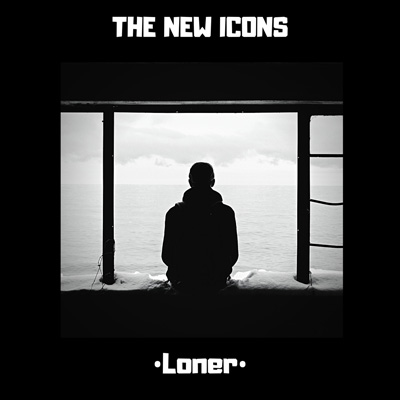 The world is in lockdown, what else is there to do?
After a short, self-imposed musical exile Anthony Hart decided to complete work on ideas consisting of both old and new songs.
Hart wrote, performed, produced and released a ten track album titled Electric Ghost Graffiti (from his home studio Pinehurst Palace).
Most of the songs were originally written with a view to perform live and record with his band The New Icons.
ELECTRIC GHOST GRAFFITI
Ten track album Electric Ghost Graffiti was released 17th July 2020 on all digital platforms for download and streaming from Breckside Records.
The first single released on 10th August 2020 was the catchy, jangle-pop/rock song Everyone Knows. The song is a short story observing patrons in a local drinking establishment.
The second single Loner is released 11th September 2020 and is an angsty-stoner/psyche-rock song.
A NEW NORMAL?
Initial reception of Electric Ghost Graffiti has been excellent. Radio plays, features and interview invitations continue to arrive for the once reclusive Hart.
The New Icons wait in the wings ready to perform the songs for a live audience and work has already began on the follow-up releases.

---
Notes for the artist
: This page will always be here under your name in "
Featured Artists"
You can al
ways send us an updated Bio using 'CONTACT' on Menu at the top of page.
---

© LonelyOakradio.com