---
Full Album show of February 4, 2020
Album: Long Story Short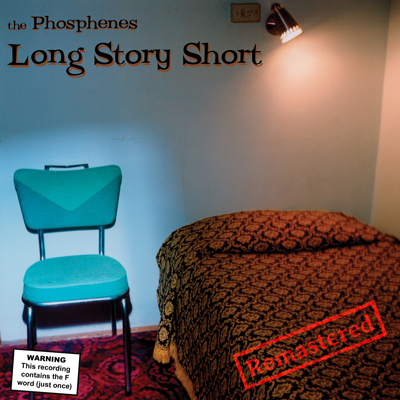 Web site http://www.phosphenes.com.au
Artist's Biography We're an Australian band that's been around since 2001. We've released 2 albums and an EP.

About the Album The Phosphenes made a number of recordings in the early years of the 21st Century –rst as Separation Street, then as Chapter 11 –with a constantly shifting lineup.
None were ever quite nished. But by 2004 the lineup had consolidated in Dean Lombard (guitar, vocals), Jason Cutler (bass, vocals), Damaris Baker (guitar, vocals), John Watsom (drums), and Joe Saitta (sax); and they enlisted the services of Allan Neuendorf to record these six songs at Baker St Studios over four winter days in 2005.
These songs were staples of the band's live set, and exemplify the diversity of genres –indie rock, ballads, groove rock, post-punk, classic rock, guitar pop – encompassed by their repertoire.
Band members Jason and Dean designed the album packaging using drummer John's photographs for the cover and studio shots by Dean's brother Gavin for the interior. The band home-printed and hand-assembled 40 or 50 CDs, and they were sold at gigs and online, with some distributed to local radio stations. By 2018, they were all gone.
Ignoring the advice of mastering engineers the world over, the band remastered it themselves in 2019, re-releasing it to an unsuspecting public in 2020. The album is now available on streaming and download services for the rst time ever.


---