The Tenmours
---
Featured Artist of Aug 23 2023
With the song: Eco Freak


Artist's Biography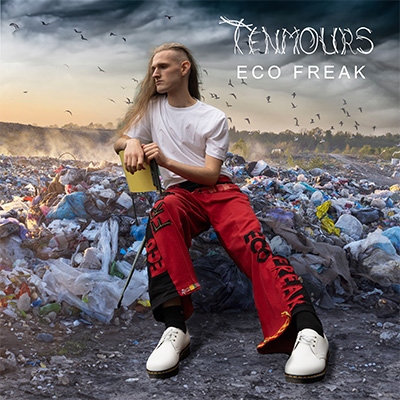 The Tenmours (Alex, Adam & David) are an activist / artist 'EcoRock' band from Skipton, UK.

'Eco Freak' - We believe that music has the power to unite, inspire, and move mountains. It transcends borders, breaking down barriers and forging connections where none seemed possible. With "Eco-Freak," we hope to further unify everyone of all backgrounds to stand up for our planet.

This journey is not one we embark upon alone. Your unwavering support has fuelled our creativity and strengthened our resolve. We have had the pleasure of meeting so many inspiring, hardworking ecoactivists of all professions, we invite everyone to join us once again as we raise our voices, as we stand shoulder to shoulder, and declare a commitment to protecting nature.

Eco-Freak's stamping energy expresses a plethora of strange new feelings. Its 'Floydesque' melodies will seep into your soul, inviting you to embrace the call for change, and become the eco-warriors our world needs. Join us, as we embark on this new chapter of our musical journey.




---
Notes for the artist
: This page will always be here under your name in "
Featured Artists"
You can al
ways send us an updated Bio using 'CONTACT' on Menu at the top of page.
---