Full Album show of September 1, 2019
Album: It's Only Tuesday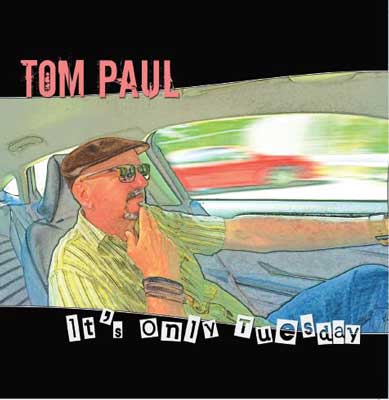 Tom Paul is a singer/songwriter from Western PA. He has released his 5th CD, "It's only Tuesday" which is a collection of Rock and Americana songs produced by John Marsden. Tom writes, plays guitar, bass, harmonica, dobro, and keyboards as well as sings. His gravelly voice is often compared to Tom Petty or Bob Dylan. He moves among several genres from Americana, to Rock, to Bossa Nova and his lyrics express thoughts on life, love, recovery and society. Tom's 1st CD, "I was King" was released in 2001 shortly after meeting producer John Marsden who encouraged Tom to get his music out in the world. John is a keyboard player who brought some of his friends into the project. Charlie Morgan, who had been with Elton John for 13 years, played the drums on all of Tom's work. Charlie DeChant of Hall and Oates and Live at Darryl's House played sax and flute. Boyhood friend Neal McCormick added lead guitar on three songs on the new CD. The CD was mixed by John Marsden as well.
Tom Currently gigs in the Pittsburgh area in an acoustic duo called The Rivermen.
About the Album: Tom Paul released It's Only Tuesday in July 2019. It is Americana and Rock. Tom Paul wrote and sang all of the material. The album was produced by John Marsden.


---