Tyler Cressman
---
Full Album show of July 23, 2021
Album: Imagined Realities


Artist's Biography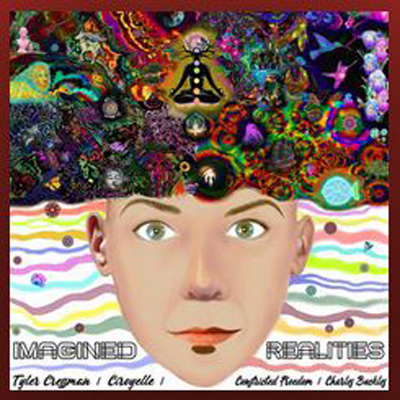 Tyler Cressman hails from Kutztown, PA and is a versatile artist, whose songs range from acoustic singer/songwriter to aggressive prog rock and just about everything in between. He is a multi-instrumentalist and producer and his songs are characterized by catchy riffs and melodies. His lyrics contain poignant social commentaries through the use of extended metaphor and evocative imagery. Vocally, he is able to sing various styles appropriate to the genre of each song. In short, he hopes his listeners will feel his overt emotion in his instrumentals and memorable lyrics as well.
Ciroyelle is an extremely unique and talented multi-genre vocalist, lyricist, digital artist, and producer who was born and raised near Frankfurt, Germany. Her love for music began at a very early age and in the last two years she began writing and producing her own songs. Ciroyelle's vocal range is as broad as the many genres contained within her works. Her early songs are influenced by trip hop, world music, reggae and more, while recently she has begun working more with blues, psychedelic, folk, and prog rock artists. No matter what kind of sound you prefer, Ciroyelle has probably already done it! A hallmark of all of her tracks, however, are beautifully layered harmonies, illustrating the breadth of her vocal abilities.

About the Album

This hard progressive rock EP is called Imagined Realities and was released in June, 2021. This EP combines progressive rock, hard rock, metal, punk rock and eastern elements to create a unique and original rock sound. The lyrics focus on different elements of our perceived reality. Shadhavar is a fable, Against the Rising Tide investigates lies fostering hate, Not Another Alien Abduction Story discusses life beyond our planet, Imagined Reality discusses the nature of reality itself, and Anapanasati reminds us to just breathe when life gets too crazy!


---
Featured Artist of December 27, 2020
with the song: Numbers in Color (Worldwide Version), Fix Me

Artist's Biography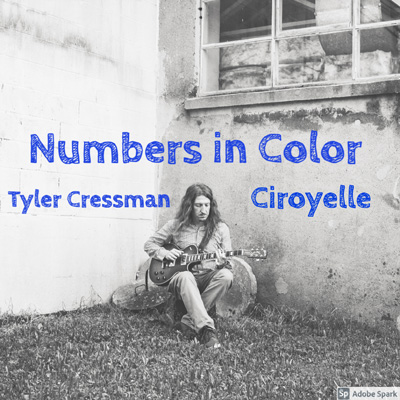 My name is Tyler Cressman I am a solo artist, multi - instrumentalist, and producer. I have had songs featured on FM radio, live internet radio, numerous podcasts and youtube channels as well. My songs range from singer songwriter to hard prog rock and most in between.

Numbers in Color - This is the blues song 2020 needed. It has its roots in psychedelic blues but with modern elements involved as well. It also features the incredibly talented Ciroyelle from Germany singing on the track with me. This song had been featured on FM radio and numerous podcasts. (2020) Swamp Blues Genre.

Fix Me - a hard prog rock song which issues a dire warning for humanity. It starts with a meandering intro. Then it takes off and never lets up. Influenced by bands like Tool, Mars Volta, and The Fall of Troy. The song has been played on multiple stations since its release last week. (2020) Progressive Hard Rock.

Peace! Tyler


---
Notes for the artist
: This page will always be here under your name in "
Featured Artists"
You can al
ways send us an updated Bio using 'CONTACT' on Menu at the top of page.
---