Victory Vizhanska
---
Featured Artist of Oct 9, 2020
with the song: Orange Bang

Artist's Biography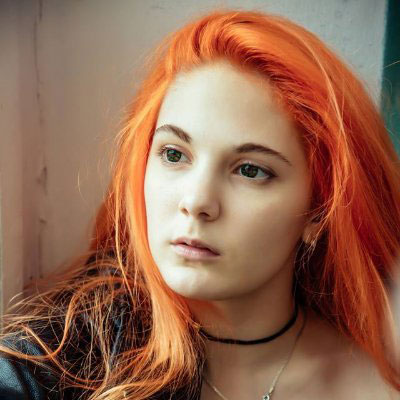 This song is about freedom of choice and that people should be happy every second of their life. You will be happy only when you do what you love. So if you love what you do, then this song is definitely about you :).
Abby K: If Lemmy was female, you'd have Abby K. Abby K is a 17-year-old bassist, songwriter and vocalist from Charlotte, North Carolina. Abby K has opened for Nita Strauss (Alice Cooper) on 2 different occasions with Nita even joining Abby onstage for a rousing rendition of Iron Maiden's, The Trooper! Additionally, Abby was invited by the casting agent of America's Got Talent to audition for the show. She recently signed a management deal with Eddie Z of The Playroom, formed a new band, and her singles, "It Should Have Been Me" and "Dirty Love," have been released worldwide through The Orchard, a Sony owned company. Abby's music has a hard rock edge with sing along pop choruses.
AP Tobler: Annapurna "AP" Tobler is a San Jose, CA based solo artist, band member, composer, trailblazer, questioner, and creator of her own luck. It all started when she started playing drums at the age of 8, and her musical interests evolved to also playing guitar, bass, and eventually adding vocals to her own musical compositions.
Victory Vizhanska: Young singer, actress and model from Kyiv, Ukraine. Dream to sing with Queen and Brian May one day. Constantly improve her vocal abilities and acting skills. She plays the piano, ukulele, and learns to play the guitar.

---
Notes for the artist
: This page will always be here under your name in "
Featured Artists"
You can al
ways send us an updated Bio using 'CONTACT' on Menu at the top of page.
---

© LonelyOakradio.com