---
YourEnvy
---
Featured Artist of August 15, 2019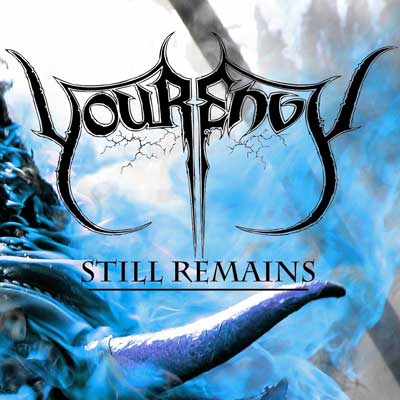 with the song: Still Remains

Canada-based hard rock band founded by producer/guitarist Shawn Sherwood. Powerful lead vocals of Michael Gildner, and the driving percussion of Brandon Davis & Kyle May (ex-Billy Ray Cyrus) accompany high-energy melodies throughout 'The Garden' 2019 album, while orchestral soundscapes are composed by Logan Dougherty & Mark King (Hinder). Additional guest appearances by Michael Arrom (ex-Steve Vai/Keith Urban) and pedal steel by Bryan Daste.

Shawn Sherwood (Guitars/Bass)
Michael Gildner (Vocals)
Brandon Davis (Drums)
Michael Arrom (Piano)
Bryan Daste (Pedal Steel)




---
Full Album show of March 13, 2016
Album: Darkside


YourEnvy are a Canadian rock duo from Northern Ontario with Shawn Sherwood (lead composer), and Clint Gottinger (vocals). Since 1998, we have created multiple limited-run demo albums throughout multiple lineup changes. The debut album - DARKSIDE, was released with availability at all online retailers on April 01, 2015. Hints of Blues, Hard Rock and Acoustic Folk Rock can be heard within the diverse mix of songs on this release. A music video for the song "Dirt Hill Woman II" is available online. ​We're just here to play some music without boundaries. You might currently find us on various streaming radio stations, in addition to featured interviews on ShawTV Go! and Q104 FM.
DARKSIDE The long awaited debut album from YourEnvy was released on CD and digital format, ​available at all major online retailers on April 1st, 2015. Following worldwide radio play of the opening track Blue Ale, and a music video produced for the raunchy song Dirt Hill Woman II, the band will begin their first central-Canadian tour during the winter of 2016. ​Inspired by both American blues and British hard rock, YourEnvy have emerged from deep within the forests of Northern Ontario, capturing the attention of fans throughout the world with their debut album. Twisted stories of battle, romance, and nature bring to life an awkwardly compelling view of the Canadian wild. All recorded instruments as heard on DARKSIDE are performed by Shawn Sherwood, and narrated by the vocals of Clint Gottinger.


---
Notes for the artist
: This page will always be here under your name in "
Featured Artists"
You can al
ways send us an updated Bio using 'CONTACT' on Menu at the top of page.
---

© LonelyOakradio.com