The Ha'pennies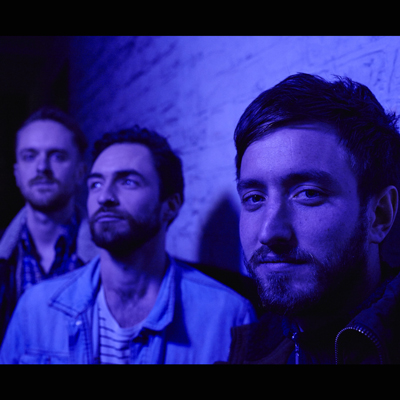 Featured Artist of March 1, 2019 with the Song: Fifteen
Raw rock and roll with a pop edge is the default setting for three-piece band The Ha'pennies. Celebrated for their boundless energy their debut single 'Fifteen' is a punchy and cheeky ditty from the band's second EP 'Fill Your Boots' released on St David's Day 1st March 2019. The debut single 'Fifteen' represents and celebrates the fact life carries on, even the finding of love whilst in a tent. All six songs were recorded with and produced by Sam Fitzpatrick, (Mick Jones - The Clash, Libertines and Guy Pratt - Pink Floyd).
Following the sudden loss of lead singer Dan Price in February 2017, the EP reflects a comeback from shattered emotions. Based in London, The Ha'pennies original lineup comprised of Ben, Will & Dan, all hailing from South Wales and Sam the drummer from Birmingham The name for the EP comes from a lyric in the song 'Ghosts', on their first EP, written by the late Dan Price. All the songs were written after the loss of Dan and they reflect the turmoil The Ha'pennies faced from losing a best friend and a musical comrade. The most emotional track on the EP is 'Go on Go', a heartfelt melodic song, which acts as a kind of love letter and farewell to Dan.