Arianna Mae
---
Featured Artist of Sep 17, 2020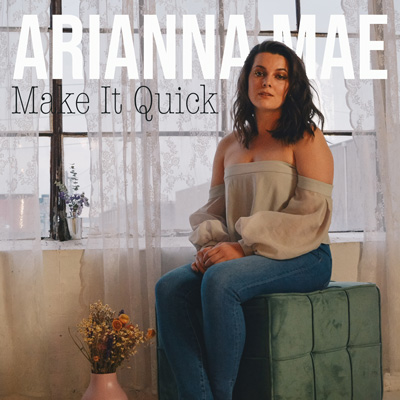 with the song: Make It Quick

Artist's Biography
A Canadian singer-songwriter from Maple Ridge, British Columbia, Arianna Mae pairs catchy melodies with a deep, heartfelt nostalgia. This past year's highlights included participating as an artist in the RBC Artist Entrepreneur program in collaboration with Daniels Artscape Launchpad in Toronto, a granted showcase with the National Arts Council for #CanadaPerforms on Instagram Live, an online concert opportunity with RBCxMUSIC First Up concert series (July 2020), a showcase at Canadian Music Week 2019, and a performance with Emerging Young Artists at The Drake Underground for their 'A World Away' festival also in 2019.

Arianna independently released her first EP 'Coming Home' in 2017. Four of the five songs on the EP were inspired by books, thanks to a YouTube project she had started called #newsongsonmondays. For a year, she read a book, wrote a song inspired by that book, and filmed it every week to be posted on Monday. Arianna is currently releasing her second original EP, with the second single 'Make It Quick' out now!

---
Notes for the artist
: This page will always be here under your name in "
Featured Artists"
You can al
ways send us an updated Bio using 'CONTACT' on Menu at the top of page.
---

© LonelyOakradio.com